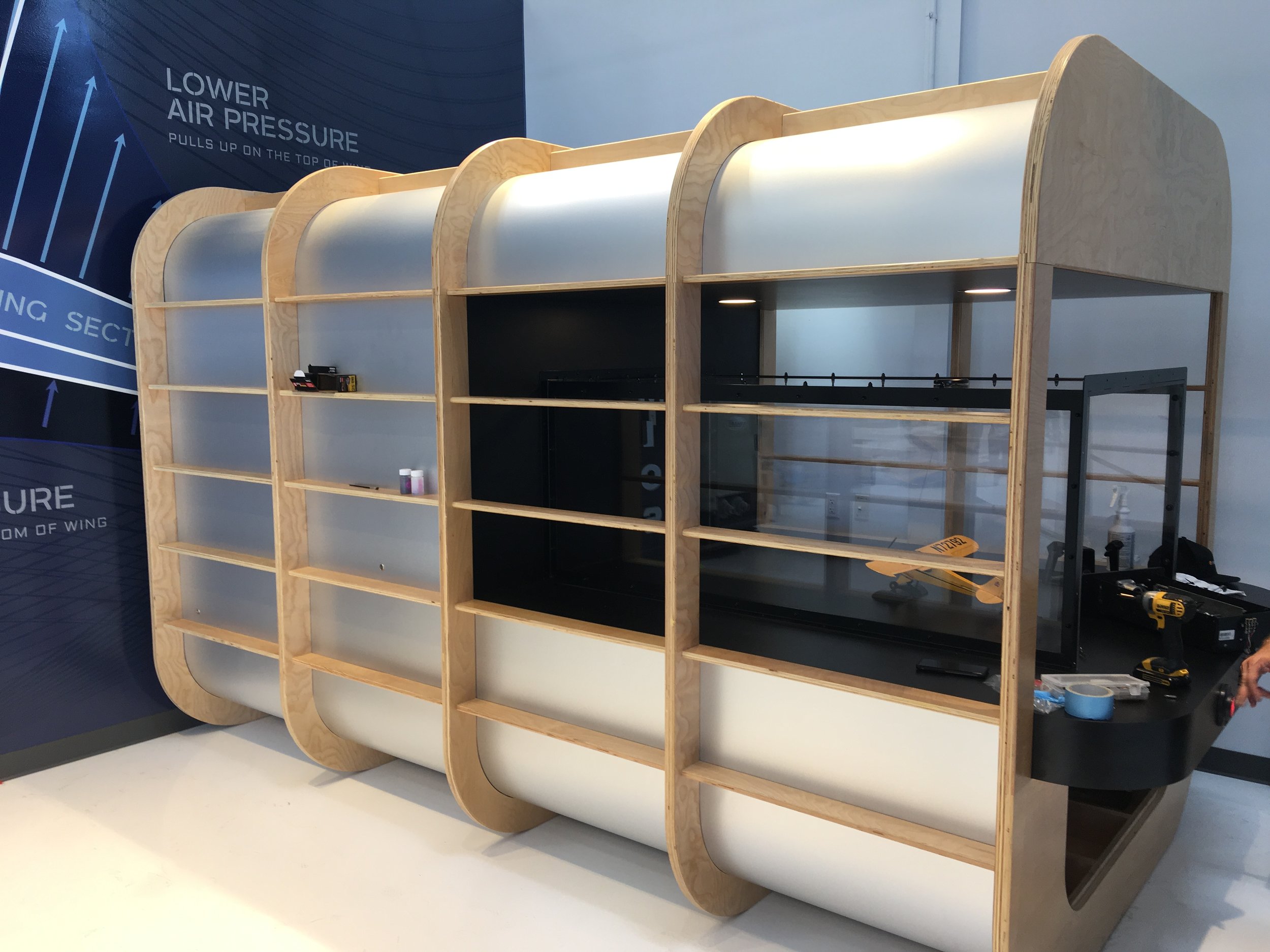 WINGS OVER THE ROCKIES
Exploration of Flight: Blue Sky Gallery
Centennial, Colorado: 2018
The Exhibits Team worked with Wings Over the Rockies Air and Space Museum to design exhibits and graphics for their new Blue Sky Gallery at Centennial Airport. The charge was to create experiences that celebrate the adventure of flight and inspire a new generation of aviators and aviation professionals. The Blue Sky Gallery is phase I of a large scale campus project and will focus on the notion of a "living hangar" allowing visitors to get up close to the many aspects of flight.

We have designed a gallery space within the hangar that includes; a partner controlled Gyro chair – a fun stress testing experience; Flying Blind - a weather driven, partner based interactive labyrinth that demonstrates the relationships between tower control and pilots flying in weather; an overhead Pilot Chair Zip line; and secret Technological Research Room. Our scope also includes providing a basic design for object/text based exhibits located on the mezzanine level.
Fly-Through Animation
Please press "play" icon in the center of the image.
"Keep Your Cool" Exhibit Video
Please press "play" icon in center of the image
"Flying Blind" Exhibit Video
Please press "play" icon in center of the image. Designed in collaboration with Boss Display.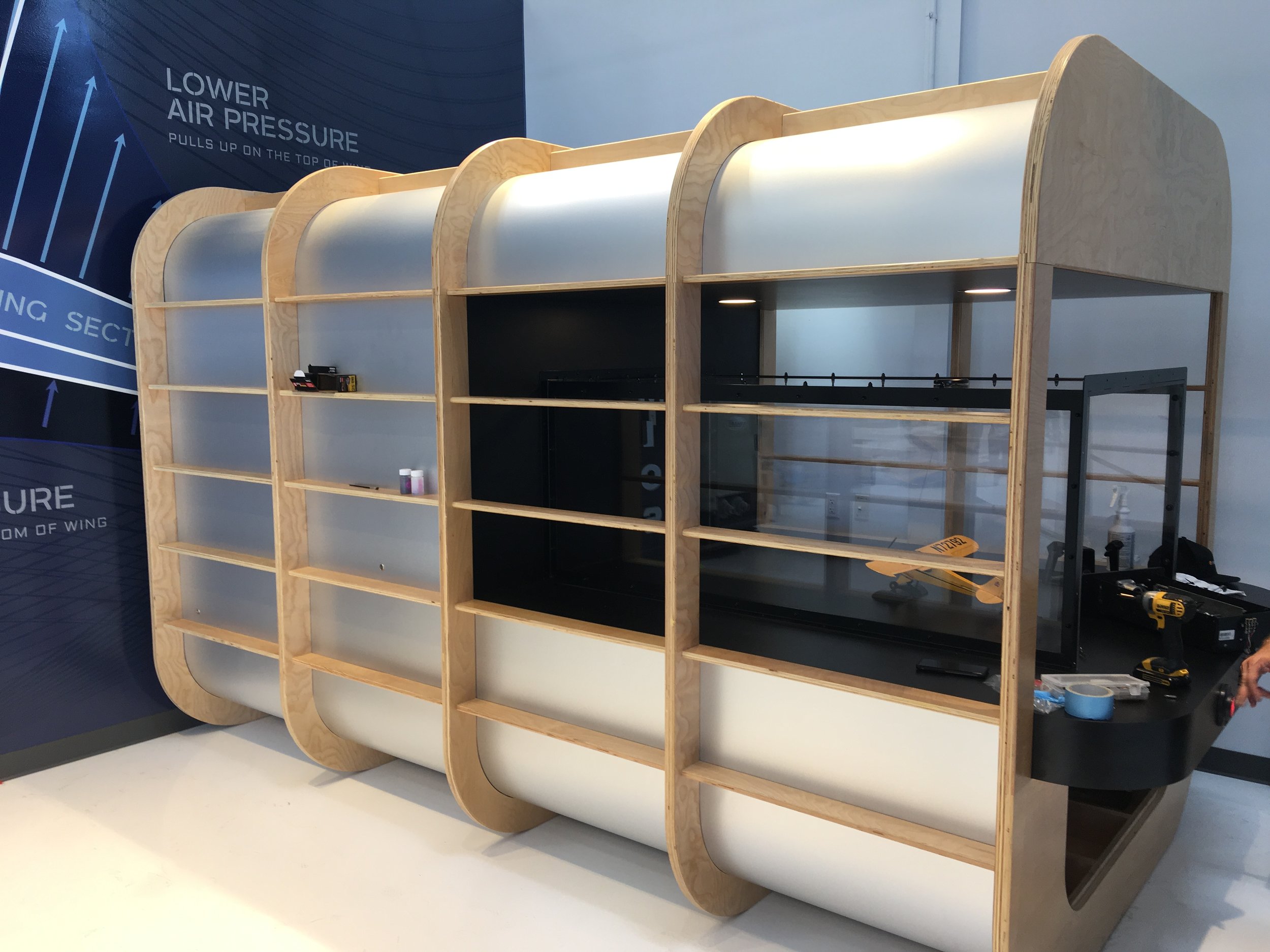 Horizontal Wind Tube
Designed in collaboration with Boss Display